Title: Thug Kitchen: Eat Like You Give a F*ck
Author: Matt Holloway, Michelle Davies
Publisher: Sphere
Rating: ★★★★
Goodreads | Waterstones | Wordery | Hive
*・。゚Please consider supporting your local indie bookshop – ask if they have this in stock! ☆゚.*・。゚
---
Synopsis
Thug Kitchen started their wildly popular web site to inspire people to eat some Goddamn vegetables and adopt a healthier lifestyle. Beloved by Gwyneth Paltrow ("This might be my favorite thing ever") and named Saveur's Best New Food blog of 2013—with half a million Facebook fans and counting—Thug Kitchen wants to show everyone how to take charge of their plates and cook up some real f*cking food.
Yeah, plenty of blogs and cookbooks preach about how to eat more kale, why ginger fights inflammation, and how to cook with microgreens and nettles. But they are dull or pretentious as hell—and most people can't afford the hype.
Thug Kitchen lives in the real world. In their first cookbook, they're throwing down more than 100 recipes for their best-loved meals, snacks, and sides for beginning cooks to home chefs. (Roasted Beer and Lime Cauliflower Tacos? Pumpkin Chili? Grilled Peach Salsa? Believe that sh*t.) Plus they're going to arm you with all the info and techniques you need to shop on a budget and go and kick a bunch of ass on your own.
This book is an invitation to everyone who wants to do better to elevate their kitchen game. No more ketchup and pizza counting as vegetables. No more drive-thru lines. No more avoiding the produce corner of the supermarket. Sh*t is about to get real.
(Taken from Goodreads)
---
The Book Review
This book was recommended to me by my best friend some three years ago. I never had experienced a vegan cookbook before, but I'm glad this was my introduction to them!
The first pages include a lot of helpful notes and tips, as well as basic recipes, which already pose the book as approachable, comprehensible and down-to-earth. Recipes are divided by meal type, from breakfast to fancy dinners and passing through snacks as well. Overall, there is an excellent variety of recipes, ranging from easy to hard, and including all kinds of dishes. Risotti, soups, noodles, curry, lasagna – this book has something for all palates!
I have tried most recipes from the book. They are easy to follow and each recipe is accompanied by useful tips on how to personalise the dish or substitute certain ingredients. The best part of this book, though, is the writing itself. The language. Swear words and cheers abound. I would highly recommend reading recipes aloud while cooking: it's extremely liberating and satisfying.
If I haven't tried all the recipes, it's because some of the ingredients are not commonly stocked in supermarkets. The ingredient lists are not always accessible, and recreating the recipe without that ingredient isn't always a feasible solution. Perhaps they may be readily available in the US or in specialised shops, but from the perspective of an average person who basically just needs to eat off a weekly food shop, they're difficult to source.
There is a lot of backtracking. What do I mean by that? Say I am looking at a recipe on page 82. Step three of that recipe would be "Make X as described on page 13." So mid-cooking I would have to turn back and forth between the recipes. Which wasn't ideal, especially when I was trying to not set everything on fire. Furthermore, in the ingredients list would not mention or list the components of these other recipes. Fair enough: it was my fault for not being as attentive as I should have been, but it would have been helpful if the editors could have at least mentioned the presence of "extras".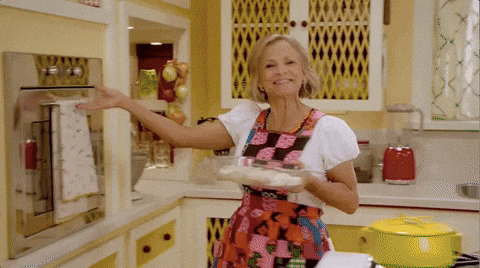 From a production point of view, the cover is sturdy and durable. The design and photography are both excellent, as they capture the grungy tone of the book perfectly. Perhaps I would have opted for coated paper to resist the kitchen environment, but the paper is nonetheless still durable and nice to the touch!
---
Recommendations
Would I recommend this book? Abso-f*cking-lutely.