Title: How It All Blew Up
Author: Arvin Ahmadi
Publisher: Hot Keys Books (Bonnier Books)
Publication Date: September 22nd, 2020.
Rating: ★★🛫
Goodreads | Waterstones | Wordery | Hive
*・。゚Please consider supporting your local indie bookshop – ask if they have this in stock! ☆゚.*・。゚
I was approved to review a digital review copy of this book on NetGalley in exchange for an honest review. This review will be cross-posted on NetGalley and Goodreads.
---
Synopsis
Simon vs. the Homo Sapiens Agenda goes to Italy in Arvin Ahmadi's newest incisive look at identity and what it means to find yourself by running away.
Eighteen-year-old Amir Azadi always knew coming out to his Muslim family would be messy — he just didn't think it would end in an airport interrogation room. But when faced with a failed relationship, bullies and blackmail, running away to Rome is his only option. Right?
Soon, late nights with new friends and dates in the Sistine Chapel start to feel like second nature… until his old life comes knocking on his door. Now, Amir has to tell the whole truth and nothing but the truth to a US Customs officer, or risk losing his hard-won freedom.
At turns uplifting and devastating, How It All Blew Up is Arvin Ahmadi's most powerful novel yet, a celebration of how life's most painful moments can live alongside the riotous, life-changing joys of discovering who you are.
(Taken from Goodreads)
---
The Book Review
Thank you to Hot Keys Books and NetGalley for providing me with a digital copy of this novel. I was so excited to read this: I was born and raised in Rome, where the book is set, and I was so happy for the QPOC main character. What isn't there to love?! While I think How It All Blew Up has some absolutely great points about it, my expectations unfortunately fell a little flat.
I would kindly ask both the publisher and the writer to not take any part of this review out of its context without my prior explicit consent and approval.
Trigger Warnings: Racial profiling, body horror, blackmail, forced outing.
What I Liked
The story and Amir are extremely genuine. Amir is afraid, he flees, he makes mistakes. I think I liked him as MC because he doesn't necessarily set himself up as likeable, but as someone who doesn't really know how to function properly all the time, makes mistakes and tries to learn from them. He's clumsy, but he's trying to grow. He's human. The journey to Italy is a way for him to get to know himself, come to terms with his identity and mature. He makes for a compelling lead, one which I was eager to see move on in life.
The narrative is fun, quirky and appropriate for this daring, new coming-out story, which also sheds important light on serious issues like racial profiling and blackmail. It was too fast-paced than I would have liked it to be, but regardless, it really did bring me to empathise with Amir. I don't think he behaves like an eighteen-year-old, but I have never been blackmailed and put under so much external pressure, so I can't comment. I particularly liked the moments he spent in the company of Jahan and his other queer friends. They felt very peaceful and safe, and I am glad Amir got to enjoy them. I wish him all the best moving forward!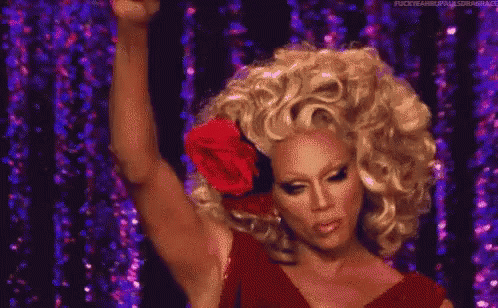 I could empathise with Amir's urge to distance himself from his family, his school, or just generally a reality in which he didn't feel welcome. One of the great points of this novel is, in my opinion, its portrayal of a family growing together to accept this new reality. The use of multiple points of view in the interview system is extremely effective: I particularly enjoyed Soraya's account, and the fact that Afshin doesn't say much is a statement in itself. The ending was so sweet!
I really like the UK cover (the orange one)! I think it's fresh, summery and inviting to read. The Italian was pretty solid throughout (minus what I mention below), which I was super pleased about.
What I Liked a Little Less
I will start this section off with one of the major issues I had with the novel: the setting. It's full of Italian stereotypes, with only the occasional quirky point that would interest a foreigner, like our café manners and the "in bocca al lupo" idiom. So guys, buckle up because I have lots to say. I know the story is not written to cater to an Italian eye, but that doesn't mean we can't try to be accurate in portraying another country. Essentially, I feel Rome was a little too stylised and Italy excessively romanticised.
TL;DR: Please end the quaint laundry-window-hanging Italian town stereotype; L'Aquila's mention could have been more respectful; Italians don't eat pizza, pasta and meatballs around the clock (more stereotypes); Italians don't speak like Super Mario caricatures and in all caps (MORE stereotypes); Why are the (very present) Italian "far-right political movement" and the homophobia it is inciting dismissed so quickly?
I'm writing this review in Rome and when I look out of the window, I see no laundry hanging out of windows. Could we please get rid of the "quaint Italian city" stereotype? Rome has five working airports, a population of 2,844,395 and it's the country's capital. It's not just a postcard.
I think the way in which L'Aquila is portrayed could have been slightly more respectful. Let me be clear: nothing offensive is in the book. But the earthquake that devastated the city was cause of national grief to us. Many, many people died and the survivors are still living in provisional housing. It came across as a sort of quirky "ghost town stop" on a road trip, and that didn't sit very well with me.
Why are characters always eating pizza and pasta? We don't do that. Italians have one of the richest cuisines in the world, with huge history and tradition behind it, and minimising it to "pizza, pasta and meatballs" is frankly reductive.
Why is the bar owner speaking like an Italian caricature? Since there are other Italian characters in the book who are written as speaking normally, why was there the need to make one like this? We're obviously not all native English speakers, but no one would speak in that way to a foreigner or type in all caps. We do know messaging etiquette.
I was surprised at how easily the "far-right political party" is dismissed at the beginning of the book. Allow me to clarify: Italy is not under a dictatorship, there is decent respect of people's privacy, and our national health system does not allow for discrimination. But that doesn't mean the country is without its homophobic issues. Young gay people are being beaten on buses and sidewalks because they're holding hands or look "too effeminate". We don't have a law against homophobia yet (and the fact that we need one at all already says a lot about homophobia in the country). Members of that far-right party, as well as its leaders, hold that if LGBTQ+ rights are protected in law, then it will give rise to "heterophobia" with catastrophic consequences. It sounds kind of absurd to me that all that is not going to be relevant to a coming-out story set in Italy. If the book is set not in current times, but before the far-right gained influence, I think it should be made clearer.
I don't feel like there was a strong connection to the setting – it could have been easily set in Paris or Amsterdam rather than in Rome. I was really excited about the Roman setting, but unfortunately, it was neither used to its full potential nor accurately portrayed, leaving me quite disappointed.
Please also have an Italian speaker check over the Italian, to ensure that the Italian doesn't sound artificial, and because something like "pomodoro tomato" is terrible to look at. Also… we don't say stuff like "tanned like/with the body of a Sicilian", at least not in my experience…
The second and final big issue I had about the book was the nipple story. It made my skin crawl for absolutely no reason. I was enjoying the cute kissing scene, quietly rooting for Amir, when suddenly body horror is slapped in my face. I had been looking forward to this nipple story since it was first mentioned, thinking it would be funny. Instead, it was horrifying to read and irreparably ruined the mood. And for no reason, as it does nothing whatsoever for the plot. It's not the right kind of scene for this type of novel.
I think this book has great points and enormous potential, but it wasn't fully drawn out, sadly. If the pace had been a bit slower, the setting would have probably come to life more, instead of being made up of wide brushstrokes. I read that this story is autobiographical and thus extremely personal. I commend the author on being courageous enough to write it out and share it with the world. I really wish I could give it more stars, but between the setting and the nipple story, I really can't bring myself to.
---
Recommendations
Would I recommend this book? Maybe.
Other books like this: Call Me By Your Name is also a queer story set in Italy (it's on my TBR but I haven't read it yet, so I don't know how the setting is portrayed).
(Link redirects to Goodreads)
---
I've set up a ko-fi account to support my expenses, as finances are a bit uncertain due to Covid. If you like what you see, I would appreciate it if you could pay it a visit. No worries if you can't donate right now! Take care of yourself 💗