Title: A Girl Made of Air
Author: Nydia Hetherington
Publisher: Quercus Books
Publication Date: September 3rd, 2020.
Rating: ★★★🦙
☆゚.*・。゚Please consider supporting your local indie bookshop – ask if they have this available for preorder! ☆゚.*・。゚
I was approved to review a digital review copy of this book on NetGalley in exchange for an honest review. This review will be cross-posted on NetGalley and Goodreads.
---
Synopsis
A lyrical and atmospheric homage to the strange and extraordinary, perfect for fans of Angela Carter and Erin Morgenstern.
This is the story of The Greatest Funambulist Who Ever Lived…
Born into a post-war circus family, our nameless star was unwanted and forgotten, abandoned in the shadows of the big top, until the bright light of Serendipity Wilson threw her into focus.
Now an adult, haunted by an incident in which a child was lost from the circus, our narrator, a tightrope artiste, weaves together her spellbinding tales of circus legends, earthy magic and folklore, all in the hope of finding the child… But will her story be enough to bring the pair together again?
Beautiful and intoxicating, A Girl Made of Air brings the circus to life in all of its grime and glory; Marina, Manu, Serendipity Wilson, Fausto, Big Gen and Mouse will live long in the hearts of readers. As will this story of loss and reconciliation, of storytelling and truth.
(Taken from Goodreads)
---
The Book Review
I was drawn by the promise that this book is for fans of Erin Morgenstern and Angela Carter. The title already places the story in the magical realism genre and projects a certain lyrical tone. Reading the first few chapters, I was uncertain about the book – I feel the first half of the novel is perhaps not as compact and streamlined as the second half – but by the end my doubts were cleared and resolved. This was one of the hardest book review I have written to date: despite some of the things I outlined in the second section, this book got under my skin and stayed there.
Trigger Warnings: Explicit sexual content, rape, concentration camps, post-partum depression/psychosis, suicide.
What I Liked
The story follows Mouse, a circus artiste, who walks the wire of past and future, suspended in her present quest of finding a missing baby. I like how the author and the narrator manage to strip down the magic of the circus to grime, stinky animals and primal needs while simultaneously weaving an atmosphere of fairy dust and wonder through the characters. I don't necessarily think this was always a balanced trade-off, but it certainly is one that adds mysticism to the figures living in the shadow of the big top. A Girl Made of Air is a richly evocative fairytale in careful balance between ethereal magic and gritty reality, between past and future.
Funambulism is all about balance. Sometimes you get it wrong, it's unavoidable: when you fall, bones break.
—A Girl Made of Air
Despite the messiness of the funambulist's written account (explained below), her character progression is realistic. Getting the perspective of someone as flawed as Mouse is interesting, as it is following the fragmented account of her life. It's somewhat angsty, but I am attributing that to teenager moodiness.
Most of Mouse's best moments come when interacting with Marina and Manu rather than with Serendipity. I would have liked to see their relationship, and the conflict arising from Serendipity's aversion for Marina, take a more crucial role within the first half of the narrative. I feel it would have provided a stronger backbone: whom is Mouse going to choose? Who is the lesser evil? Nonetheless, these characters are woven together with great accuracy.
Be careful what you wish for, lest your wishes come true.
—A Girl Made of Air
Ultimately, I feel this was a story about agency and motherhood, about what it means to own and to lose them. Each female character embodies a different kind of motherly figure – from Big Gen's matriarchal "rule" over the big top to Aunt Betty's warm, charitable affection. After Cubby, Marina was my favourite character. She is much more complex than Mouse fashions her out to be and offers a good rendition of the long-term effects of trauma, violence and rape. All in all, she is a character who stayed true to herself until the end – for good or for worse. She felt the most real to me.
Serendipity gained depth after Bunny's birth. I appreciate the author's choice to portray motherhood as something way more complicated and dangerous than what mainstream media construct it to be.
Serendipity Wilson knew that for her, the price of freedom was spectacle. She embraced it with vigour. But she never loved it.
—A Girl Made of Air
The story picks up properly around the 40-50% mark. It took me a while to get into it, but eventually I did and it was fairly smooth sailing after that. I enjoyed it a lot; it was like being put under a spell. I would have liked if the American section of Mouse's account had been given more space rather than a quick summary (it sounds like a feminine version of The Great Gatsby, which I would be more than ready to read), but I feel the ending is perfect. Head held up high, it brings the story full circle and confidently into a free, unknown future.
As I look out of my window, every person I see has their own wire to walk. I wish them luck in their endeavours.
—A Girl Made of Air
What I Liked a Little Less
The Prologue and Chapter 1 feel like two prologues. Furthermore, what is described in the Prologue is occasionally hard to understand or picture; it feels a little chaotic.
The language is constantly lyrical. It hardly changes tone or pace. This not only makes all characters sound the same, but it also makes them sound artificial at times. When a spectacular moment does come about, I can't appreciate it because it doesn't sound or look different from the rest.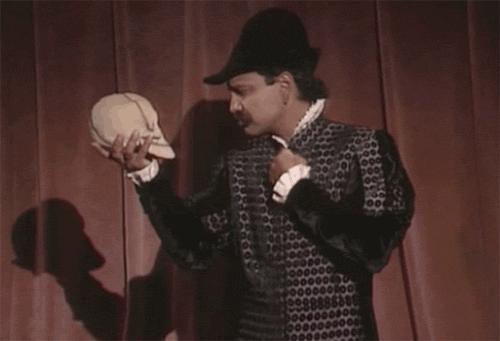 This would also solve the second most prominent problem the book has for me: repetition.
Every two or so chapters, Mouse reiterates that the interviewer from Chapter 1 must help her in her search, that she is reconstructing her story from memory and old notes, that she is smoking and writing in a bare room, and that she is scared of revisiting the mementoes of her youth (photographs, letters, etc.), and so on. I can accept reading that once or twice – it is a fairly old narrative technique (mostly used by Romantic writers and some Victorian ones) – but the narrator repeats it too often. If the narrator doesn't have at least some degree of confidence about what she is writing, why should I read her story?
Repetition also holds true for individual descriptions. For instance, Serendipity's "secret" is described in at least five different forms of disgust and dirtiness. I don't need to re-read the same descriptions every time something comes up.
I think the narrative lacks compactness in the first half of the novel. The focus keeps shifting from one memory to another to another, back and forth. There is a lot of backtracking within backtracking. The story feels needlessly confusing and convoluted when as a reader I am looking for a hook to keep me reading, guessing, hoping. It also makes it hard to trace the narrator's growth in terms of age.
From a typesetting and design point of view, I would strongly encourage differentiating between spoken sentences and prose and keep thoughts as italics. Similarly, I would recommend clearly separating memories from "present" writing. It would make the reading experience much more fluid, in my humble opinion. I did stumble more than once.
Reading, I found inconsistencies in the use of present and past tense to recount memories, plus a couple of clunky sentences, typos and mistakes. Nothing a round of proofreading wouldn't fix though!
Overall, I am very excited to see this novel published and on bookshop shelves! I am sure to point it out to a few friends who would appreciate it. Despite the criticism (which I hope is constructive), I really enjoyed reading A Girl Made of Air.
---
Recommendations
Would I recommend this book? I can see myself mentioning this book to a friend, yes.
Other books like this: I am once again recommending Geek Love, as well as one of this book's inspirations: Nights at the Circus by Angela Carter.
(Links redirect to Goodreads)
---
I've set up a ko-fi account to support my expenses, as finances are uncertain due to Covid. If you like my content, I'd really appreciate it if you could pay it a visit. No worries if you can't donate right now! Take care of yourself 💗