Welcome to the first post in my new series,
Lockdown Lessons!
The purpose of this series is to give me space to document my experience of lockdown. It will take the form of weekly entries, each with a different focus.
This series is deeply personal, aimed at documenting my victories, my losses, my achievements and my failures. I'm putting it together to give me something to look back to whenever I will be struggling in the future, to remind myself that I can and will overcome it, and in the hope that there's still something readers can take away from my notes.
Lockdown Lesson's first post is about adapting: the first few days of lockdown and familiarising with a new reality.
---
How did my lifestyle change?
The short answer is: actually not that much.
Sadly, being jobless and struggling with mental health, my daily life after Covid didn't change that much. I was already spending most of my time indoors and watching my finances. When lockdown hour struck, the most significant shift I noticed immediately was an increased difficulty getting my monthly food shop either because there were no delivery slots or shortages.
However, the fact that the my life didn't change shocked me in its own right. I helped me realise I was sinking into a downward spiral of negativity: job applications kept failing, I thought of nothing but applying to openings, I felt very alone. So I resolved to turn it around, even if just a little bit.
In a way, not having the pressure to be constantly applying to new job roles helped. It's definitely not a good situation for entry-level candidates like me, mind you. But thinking along the lines of "there is nothing to apply to, so now all this time is actually free" still took some of the pressure off me. Just a tiny bit; just enough to step back, take a breath and unpack my situation.
---
What steps did I take?
The first thing I did was make a list of skills I wanted to learn but never got a chance to. I made it my objective to learn or try at least three of them by the end of lockdown. These comprised all kinds of things, from stuff like "learn Excel" to something simple like "learn how to pot a plant".
I reconnected  with old and new people online. This helped me feel less alone. In terms of connecting with new people, the low-stress environment (being in my own home, in front of a screen) helped me connect with more people and overcome my social anxiety.
I got involved in volunteering in any way I could. I had the time and my resources hadn't changed; recruiters want candidates with experience without offering clear routes to get that experience in the first place. So I sort of "invented" my own experience, and helped other out while doing that!
I reorganised my schedule to incorporate hobbies, besides work and personal development. I was able to dedicate much more time to this blog; I cross-stitched some amazing bookmarks. Having something unrelated to work I enjoy doing gave me a sense of purpose beyond career achievements and took my mind of rejections.
---
What have I learned?
I learned the value of taking a day off for my own wellbeing.
I re-learned how to schedule my time — this time, not just to fit in appointments and work, but to promote a healthy balance between work and life.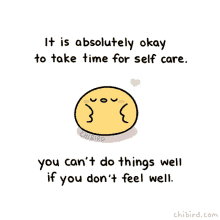 ---
There you go…
That's how I adapted to life in lockdown. I hope sharing my experience was useful to you.
This post was meant to be more introductory, but the following ones will hopefully have some more links to helpful resources I used and more concrete tips.
Next week, I'll tackle a topic that is very close to my heart: diversity in publishing.
---
Feel free to share in the comments your own experience of lockdown. How has it impacted you? What has changed in your daily routine as a result? Is there anything you will keep moving forward?
---
I've set up a ko-fi account to support my expenses, as finances are a bit uncertain due to Covid. If you like what you see, No worries if you can't donate right now! Take care of yourself 💗