Title: Juliet Takes a Breath
Author: Gabby Rivera
Publisher: Penguin
Rating: ★★★★🌻🏍
Goodreads | Waterstones | Wordery | Hive
*・。゚Please consider supporting your local indie bookshop – ask if they have this in stock! ☆゚.*・。゚
---
Synopsis
Juliet Milagros Palante is leaving the Bronx and headed to Portland, Oregon. She just came out to her family and isn't sure if her mom will ever speak to her again. But Juliet has a plan, sort of, one that's going to help her figure out this whole "Puerto Rican lesbian" thing. She's interning with the author of her favourite book: Harlowe Brisbane, the ultimate authority on feminism, women's bodies, and other gay-sounding stuff.
Will Juliet be able to figure out her life over the course of one magical summer? Is that even possible? Or is she running away from all the problems that seem too big to handle?
With more questions than answers, Juliet takes on Portland, Harlowe, and most importantly, herself.
(Taken from Goodreads)
---
#LGBTQMonth Readathon Bingo

Bingo by The Royal Bookshelf, more info on how to participate here.
To see my complete Pride Month TBR, click here.
---
The Book Review
This book is. Absolutely. Hecking. AMAZING.
Ok, ok, let's proceed with order. Juliet Takes a Breath is both a book that resonated deep within me and a book that taught me a lot about race, community and identity.
The synopsis threw me off a little, in a good way. When Harlowe is described as the "ultimate authority", my eyebrow twitched: is there really something like an "ultimate authority" on anything, let alone issues relating to gender, womanhood and feminism? And that already projected me back in time when I was first introduced to real feminist and queer texts at university, when I would take basically any empowering string of words for the absolute truth. And that's how I picked this book up for this year's Pride Month.
Juliet's "baby dyke" experience (that is, the experience of being queer without knowing much about queerness in general and the imposter syndrome that stems out of that) and her anxious outing to her family were elements I empathised with. I learned that there existed a gay community, non-binary people and multiple pronouns only at university! And explaining that to my family to tell them I'm not straight… so many tears and so much anxiety 🙈 I felt for Juliet every step of the way in this. So for me, seeing how she navigated her own self-discovery was really enlightening and inspiring. Ultimately, this novel is very much about love: loving yourself, loving your body, loving your identity. I feel that after reading it, I have learnt I can love myself a little bit more.
Rivera does not shy away from issues regarding race, racism and culture, and conjures a narrative whose message is incredibly relevant TODAY. The book is set in 2003, and the "all voices matter" discourse, the denunciation of microaggressions (like racial stereotyping), seem to be straight out of yesterday's Twitter timeline. It is simply a testament to how little things have changed until now, and to the amount of effort that white people still need to put into being better.
This book is also proof of how important it is to let #ownvoices authors write their own story. No white author would have been able to condense the experience of a BIPOC woman, not with this depth and genuineness. Juliet Takes a Breath is a great lesson in racism and intersectional vs white feminism in the form of a (relatable) coming-of-age story. You know, in case the big theory and non-fiction books are too intimidating to crack.
I wish I could meet Juliet one day just to give her a fist bump and express my respect.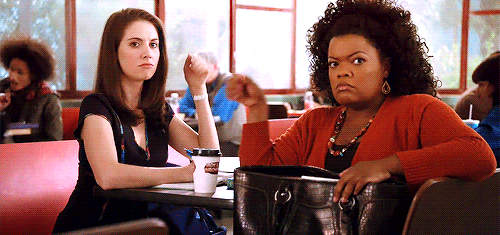 The missing 0.15 star is only because I felt the pacing was a little off at times, and I didn't always get a clear sense of time passing. It's a nitpick, really. It's basically five stars. This book is awesome and I'll scream at my friends about it for a while.
---
Recommendations
Would I recommend this book? Definitely. Go read it.
Other books like this: Not quite like this book, but I would recommend The Stars and the Blackness Between Them.
(Links redirect to Goodreads)
---
I've set up a ko-fi account to support my expenses, as finances are a bit uncertain due to Covid. No worries if you can't donate right now! Take care of yourself 💗