Some of you might not know that, besides rambling, collecting bookmarks, reading and applying for jobs, I also write. I've penned my first story at the age of 6 and essentially never stopped. I've slowed down recently due to university commitments, mental health and burnout, but it's still something I love doing and hope I'll be able to dedicate more mental space to!
The uncertainty of the current situation, the frustration of lockdown and the overall stress deriving from the crisis may have put many writers out of a good creative headspace. Fellow authors whose productivity has been overshadowed by the state of the world today – this post is for you!
I had planned to write this blog post for a while now, given the pandemic. The publishing industry has migrated (at least partly) online; many firms have launched new hashtags or flash activities on social media. So I thought, why not point out a few? I ended up delaying this because I altered it to suit a job application I recently completed. Since the company rejected me and gave me no feedback, here it finally is in all its glory.
Today, I offer you five useful online activities to boost your engagement with the writing community and help you get inspired. I wish I had known these existed years ago, when I first started writing more seriously, so I hope they'll help you now!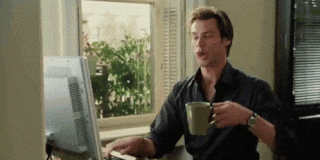 ---
It's generally a good idea to keep an eye on Pitch Wars for their mentorship programmes as well. Pitch Wars hosts the notorious #pitmad events. These are Twitter pitch parties that take place quarterly every year.
Simply pitch your finished, unpublished novel in 280 characters and add #pitmad. The event is followed by agents and editors who will forward requests to know more about it by liking your Tweet.
This is an amazing opportunity to practice your pitching skills, draw some attention to yourself and get the community to support you through Quote-RTs.
Don't worry if you don't have a manuscript ready: following the event will give you an idea of what agents are looking for, helping you focus your story and build a list of agents who might be interested in it.
The next #pitmad events in 2020 are scheduled for September 3 and December 3. Get ready for 'em!
2. TWITTER'S #WRITINGCOMMUNITY
The hashtag #WritingCommunity is becoming increasingly popular on social media as more and more writers turn to the web.
Share your writing woes and moments of glory, ask questions, connect with other authors and give small writing updates followed by #WritingCommunity. We have the blessing of having one of the most supportive communities on the web; be a part of it! Feeling less alone in your writing journey will sustain your creativity.
Given the popularity of the hashtag, you never know which editor might be following it and see your content! Make sure you include information about your book and ways to contact you in your profile bio.
Plus, social media algorithms love regular new content. Posting writing updates even once a week will boost your visibility!
Other hashtags to also keep in mind are #amwriting, #MondayMotivation and #WednesdayWisdom (for quotes by famous authors).
3. CURTIS BROWN'S #WRITECBC (@cbcreative)
Every first Thursday of the month, Curtis Brown Creative releases a writing task and some nifty writing tips with the hashtag #writecbc. Your job is to produce a beautiful piece of writing in 280 characters or less within 24 hours.
If your submission really impresses them, you can win a free place on one of their 6-week online courses! You can find more information on how to participate right here.
If competition isn't for you, Weekly Writing Workout is a free online programme designed to help you flex your writing muscles during lockdown. You can sign up here.
One of the biggest literary events went digital in 2020 and broadcasted a huge variety of talks online. While it is true that the main programme ran between May 22 and May 31, each event was recorded and put on the Hay Player website for free.
This is an excellent opportunity to hear experienced authors talk about everything books and be inspired by their words. Everyone's writing journey is unique, but there is always something to learn from each other. This year's speakers include Dean Atta (The Black Flamingo), Yotam Ottolenghi (Plenty), Natalie Haynes (A Thousand Ships), Onjali Q. Raúf (The Boy at the Back of the Class, Founder of NGO Making Herstory) Stephen Fry, Cressida Cowell (How to Train Your Dragon) and many more!
Being a part of the conversation is crucial in understanding what you want from your writing, what are the best ways to project your voice and where do you position yourself within the literary world.
5. BLOGGING!
Yes, I'm a blogger recommending blogging. Terribly original.
Clichés aside, blogging is possibly the most obvious way to keep yourself writing. It doesn't have to be great, it doesn't have to be the golden blog post of prophecy; you just have to like it. And with blogging, no one can tell you what you should and shouldn't write about! Write about cool rocks if that's your passion, or write about books like I do. It might sound silly, but its psychological importance is immense. You can shake off all pretences and expectations of linguistic mastery in favour of just being yourself and taking things at your own pace. It's like the Animal Crossing: New Horizons of writing.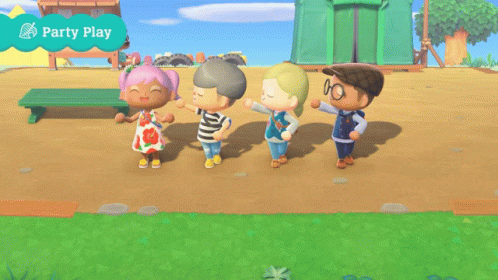 And if you are a writer, you can use your blog to showcase your amazing talent. Link your social media back to it and connect with fellow writers. If you're looking to upskill while writing, can I highlight #SideSummerProject? They offer help and materials to get you coding your own website!
---
I hope these five tips on how to boost your creativity from home have inspired you to pick up your pen and get down to writing. Finally procrastinating online can have its positive sides!
What have you been doing to (re)kindle your creativity? Which other online activities have you participated in? Let me know in the comments!
---
I've set up a ko-fi account to support my expenses, as finances are a bit uncertain due to Covid. No worries if you can't donate right now! Take care of yourself 💗