🏳️‍🌈Hello and happy Pride Month!🏳️‍🌈
I decided to join The Royal Bookshelf's Pride Month Readathon. I never did one before, and what better way to start than this? If you want to participate, the link will redirect you to the introduction post!
I'll endeavour to read all of the book in my TBR and review them as I go, but reviews might trickle into the next month as well since my mental health has been kinda wobbly the past few days. I hope y'all won't mind.
If you want to rec some more great LGBTQ+ reads, do so in the comments or by replying to this twitter thread I started.
That said, I hope you are ready for some rainbows and sparkles, because your timeline will be flooded with them🌈✨
---
#LGBTQMonth Readathon Bingo
---
#LGBTQMonth TBR
(in no particular order)
1. Heartstopper (Vol.1-3) by Alice Oseman
Squares: M/M read, Book set in high school
2. The Song of Achilles by Madeline Miller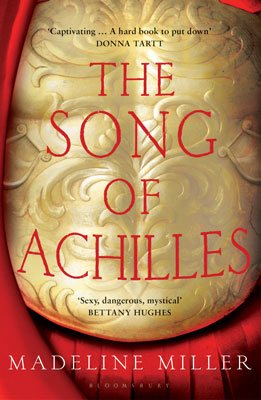 Squares: M/M read, Historical fiction
3. Crier's War by Nina Varela
Squares: F/F read, Own voices
4. Juliet Takes a Breath by Gabby Rivera
Squares: Queer POC read
5. Wranglestone by Darren Charlton
Squares: M/M read, 2020 release, Book with blue on the cover
6. Only the Ocean by Natasha Carthew
Squares: F/F read, Own voices, Book with blue on the cover
I already reviewed this, but I'll re-read it because I loved it so much!
7. Call Me by Your Name by André Aciman
Squares: M/M read, Book with blue on the cover
8. Free Spaces!
---
I doubled the free spaces to make up for the one missing square— I feel I have amply covered M/M romances! Other books that will be read hopefully as part of this readathon, or immediately after:
The Black Flamingo by Dean Atta
Hideous Beauty by William Hussey
The Henna Wars by Adiba Jaigirdar
Loveless by Alice Oseman
What will you be reading for Pride Month? Or what are your favourite queer books? What LGBTQ+ books are you most looking forward to? Share them in the comments below!
I've set up a ko-fi account to support my book expenses, as finances are a bit uncertain due to covid. No worries if you can't donate right now! Take care of yourself💗