Top Ten Tuesday is hosted by That Artsy Reader Girl. Every Tuesday, a new prompt about books and reading is released.
This week's prompt is: Reasons Why I Love Fantasy
Fantasy is one of my favourite genres, and the very first "adult" genre I read after I graduated from picture books. Needless to say, it holds a very special place in my heart.
---
1. It was the first "adult" novel I read
Like I just said, fantasy was my first introduction to adult books and reading. I also had a fairly difficult childhood, so fantasy was often the only means of escape for me. The two books that shaped my childhood are The City of Dreaming Books by Walter Moers and Le Cronache del Mondo Emerso by Licia Troisi.
2. It's ancient
Apart from primordial fairytales and myths (like the Odyssey), the genre goes as far back as 1532 with Ludovico Ariosto's Orlando Furioso! Fantasy and the Fantastic have been with us since we began to exist.
3. The most relevant pioneers of fantasy and sci-fi are women
Right now, these genres see a prevalence of male authors, but their precursors and pioneers are actually women. Don't believe me? Check out these gals, I'm sure you already know a few of them:
Margaret Cavendish, The Blazing World (1666);
Mary Shelley, Frankenstein (1818);
Gertrude Barrows Bennett (writing under the pseudonym Francis Stevens), Citadel of Fear (1918).
For countless more, check out this list!
4. It got range!
When people say "fantasy", generally the first thing that comes to mind is "Oh yes, Tolkien."
Think again.
Fantasy is an extremely pliable genre that can stretch in whatever which way you can think of. I've read fantasy that is:
Set in the Middle-East or Oriental settings;
Set in completely different worlds;
Set in the real world as we know it;
Set in the present, the past or the future;
Led by heroes and antiheroes alike;
With or without magical creatures;
With or without magic;
And much more!
5. It lends itself to genre blending
I am reminded of that time one of my writing tutors criticised my fantasy novel because "it was too witty and humorous." Clearly, if people aren't depressed, miserable, angry, stuck with a broom up their bums, or a combination of the four, it can't be a fantasy a novel.
That just proves to me they had a very insular view of fantasy.
Fantasy lends itself to a lot of genre-blending! Some of the most common combinations I've seen are:
Detective/Mystery
Comedy
Steampunk
Romance
Literary
Dystopian
Urban
6. It's getting queerer and queerer???
Probably I am more sensitive to it now, but many, many new titles in the last few years have included LGBTQ+ characters, plotlines and themes! Absolutely amazing. This makes me so happy.
(P.S: The Orlando Furioso, mentioned above, also has queer content in the form of Bradamante, just look at the Amazoness' trial!)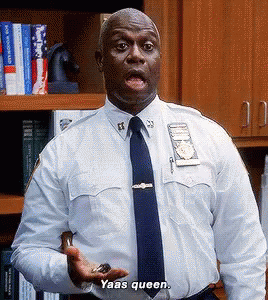 7. Different sizes for different people
Personally, I'm a lover of series. Anything between three and five books is *chef's kiss*.
But if you're not into loading your limited book space with one series, there's still a lot of choice! Fantasy novels can be short, too, come as single volumes or as duologies (think, for instance, of Strange the Dreamer or This Savage Song), or into larger "universes" with different storylines you can pick and choose to your liking (like Grishaverse).
8. Scott Lynch
I've been obsessing over this series for years.
9. It's cross-media!
Possibly more than other genres, fantasy lends itself to cross-media adaptations. Think about The Witcher, for instance: the success of the books led to three videogames, a Netflix TV series, a real-life RPG experience in Poland (you go live in an ancient castle and wear costumes, learn potion-making and sword-wielding like an actual witcher), and I think also a tabletop game!
Because it requires a comparatively larger imaginative effort and collaboration on the part of the reader/receiver, it naturally lends itself to a lot of interactive reinterpretations and formats.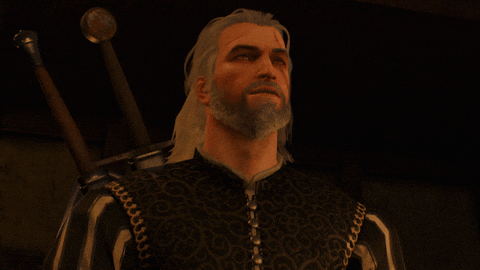 10. It has some of the best literary theory (in my opinion)
This is a nerdy point 🤓 I had the chance to study a lot of of narrative and literary theory in my academic career. Theory related to fantasy, semiotics, the creation of imaginary worlds and interactive fiction is some of the most intriguing, mind-opening theory I have ever read. I still have all my books and dip into them every so often.
---
And I could go on and on, but I'll stick to just ten points this week!
What do you think of this list? And what is one of the things (genre, book, author, creator, etc.) you love the most? Let me know in the comments below!