Covid-19, or coronavirus, is all people are talking about these days. The virus is spreading fast and governments globally are imposing draconian measures to contain the virus. Flatten the curve, as you might have heard.
One of such measures is social distancing. Social distancing, in layman's terms, is the attempt at stopping the virus from spreading by encouraging people to stay safe at home rather than moving around. My mother is a specialist A&E doctor in Italy, the hardest-hit country in Europe in terms of cases and deaths; when I manage to hear from her between one 8-hour shift and the next, she tells me "Covid-19 moves on our legs; if we stop moving, the virus will too." Medical staff are overwhelmed by the sheer amount of cases coming in while facing grave equipment shortages and jeopardising their personal safety to fight for us on the frontlines. So please do follow government and medical advice to stay home! If you don't want to do it for yourself, do it for the doctors and the nurses who can't stay home like you.
You can find lots of good advice on what to do on the dedicated NHS and UK Government pages. This is a great article shared by Obama that explains how social distancing saves lives way more eloquently than I ever will.
Here is also a list of ongoing fundraisers I am building up, all of which are aimed at supporting hospitals, medical staff and charities as they fight the ongoing pandemic. If you know of any other fundraiser, please contact me and I will promptly add it to the list. The text is both in Italian and English.
Remember: we are stronger together, and together we will pull through this!
While social distancing is indeed one of the most effective ways to flatten the curve, the public has had mixed reactions to the new regime. Some have welcomed the opportunity to work and relax in the comfort of their own homes; others have already begun climbing up the walls. In the spirit of yore, where lords and maidens spent their days indoors to escape plagues, pandemics, and arranged marriages, this is prime time to finally take that book off the shelf and let yourself dive wholeheartedly into it.
I am a lover of fantasy and magic. I enjoy exploring new worlds, filled with magic, intrigue and strange tradition. In these difficult times, where the farthest we can travel is from the bedroom to the kitchen, I have picked five fantasy series that will transport you to faraway lands and keep boredom at bay. Here are my recommendations, both old and new, in no particular order.
---
#1: The Witcher
Title: The Witcher Series
Authors: Andrzej Sapowski
Publisher: Gollancz (Orion Publishing Group)
Status: Complete; 5 books + Prequel + 3 Companion Adventures
☆゚.*・。゚Please support your local indie bookshop – ask if they have this in stock! ☆゚.*・。゚
Now a majorly successful Netflix series, The Witcher is much talked about on social media. The series follows Geralt of Rivia, a monster hunter with a bad reputation, as he strives to protect his ward Ciri, the bearer of powerful Elder magic. They will have to navigate a world at war, festering with death and dark magic, as they escape the evil forces that seek Ciri's power to destroy it.
The Witcher promises an expansive world full of lore, a wide cast of characters, and spellbinding adventure for days. An added plus: you can occupy extra hours by watching the Netflix series and playing the videogames.
---
#2: The Gentleman Bastard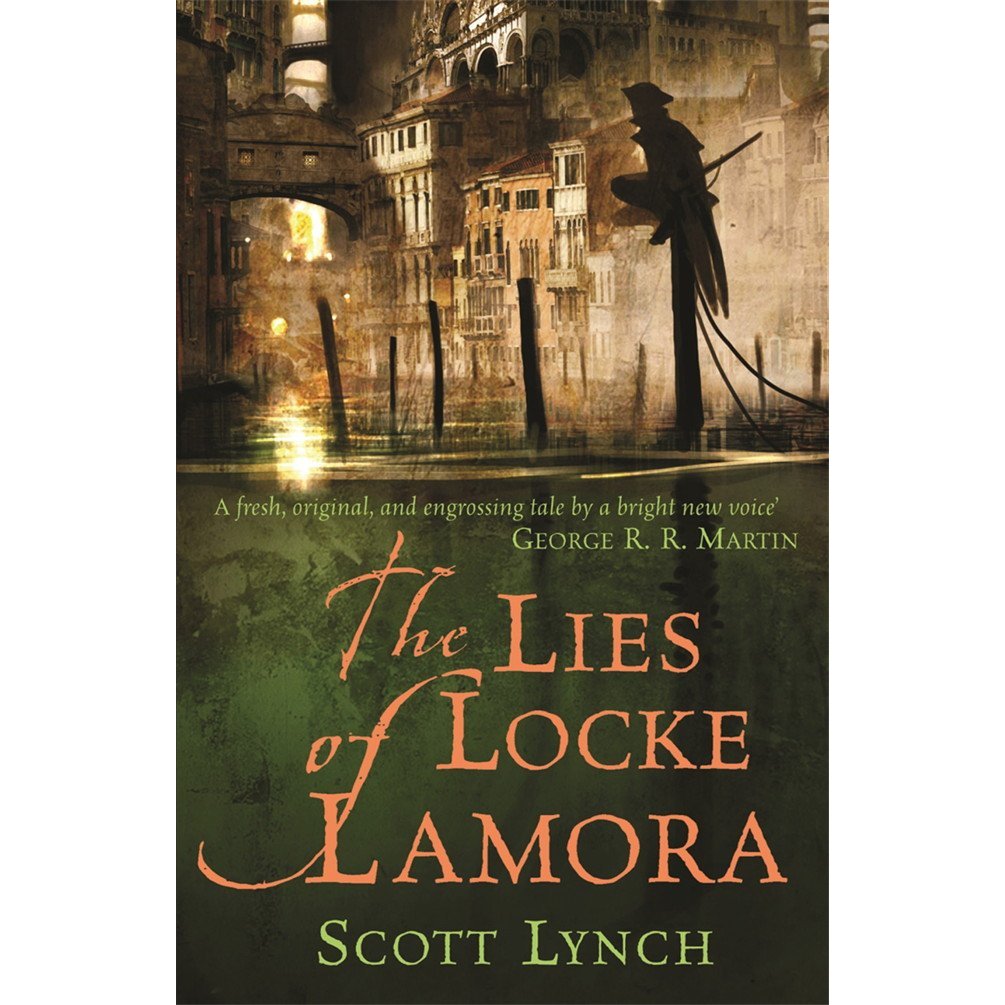 Title: The Gentleman Bastard Sequence
Authors: Scott Lynch
Publisher: Gollancz (Orion Publishing Group)
Status: Ongoing; 3 books
☆゚.*・。゚Please support your local indie bookshop – ask if they have this in stock! ☆゚.*・。゚
This is one of my personal favourites. The Gentleman Bastard is set in a world as varied as one can fathom it: a city built on water, pirate archipelagos, a country of mages, a land whose population mysteriously vanished. But at the heart of it all are the protagonists, two bona-fide powerhouses: Locke, scourge of Camorr, and Jean, his brother in arms. Locke's antiheroic, grandiose personality and wit are a pleasure to adventure with, while Jean's down-to-earth sensibility and loyalty are both touching and hilarious.
The twists and turns in this debut series by Scott Lynch will keep you on the edge of your seat from start to finish. Full of delightful chaotic energy, clever thievery, and a mysterious past that will come back knocking, I guarantee you will be hooked on Locke from page 1.
---
#3: The Lord of the Rings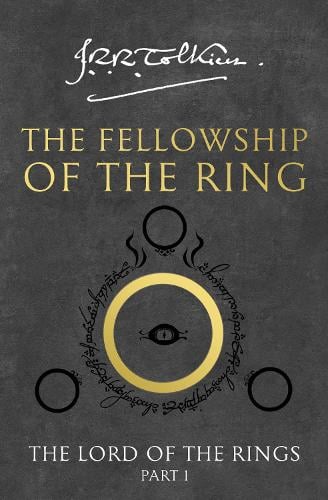 Title: The Lord of the Rings
Author: J.R.R. Tolkien
Publisher: HarperCollins Publishers
Status: Complete; 3 books + Prequel (The Hobbit)
☆゚.*・。゚Please support your local indie bookshop – ask if they have this in stock! ☆゚.*・。゚
You've seen the movies. You've read the fanfictions. Now it's time to crack open the books! The list wouldn't be complete without mentioning one of the genre's founding oeuvres. Frodo Baggins' life is turned upside down when he is entrusted a cursed Ring by his cousin Bilbo. The Dark Lord seeks to rule over Middle-Earth, and he will stop at nothing to recover the Ring. A ragtag company of warriors comes together to escort Frodo and destroy the ring before The Dark Lord can find it and plunge the world into eternal darkness.
The Lord of the Rings will take you on a journey through a land full of magic and history, but scourged by war and strife. There is something that will appeal to all kinds of readers: romance, politics, intrigue, friendship, magic. By the time you will lift your eyes from this carefully crafted tale, you will be surprised by how much time has gone by. Not like that is going to make you put these books down. Bonus: after reading, you can binge for hours on the movies.
---
#4: Discworld
Title: Discworld
Author: Terry Pratchett
Publisher: Corgi Books
Status: Complete; 47 books + Short stories + Companions
☆゚.*・。゚Please support your local indie bookshop – ask if they have this in stock! ☆゚.*・。゚
Counting 47 instalments, Discworld will captivate you with its extensive lore and riveting humour. The sheer size of this series may be daunting, but the good thing about it is that the books can be read in any order you wish. They are set in Discworld, a flat earth being carried through space on the backs of four giant elephants, who in turn rest on the back of an even more gigantic celestial turtle.
The Colour of Magic tends to be identified as the starting point, but a quick Google search will reveal plenty of charts to go about tackling this behemoth according to your current fancy. Contravening fantasy's traditional "high tone," Discworld is a series for all those of you who are fond of quirkiness, wild imagination and having a hearty laugh.
---
#5: Tensorate
Title: Tensorate
Author: J.Y. Yang
Publisher: St Martin's Press
Status: Complete; 4 books
☆゚.*・。゚Please support your local indie bookshop – ask if they have this in stock! ☆゚.*・。゚
Diverse? Check. Queer? Check. Follow the story of two twins, sold at birth to the Protectorate, a corrupt matriarchy that rules over the known world. A storm is brewing, and Akeha joins the rebel Machinists, who can operate the levers that move the world. In so doing, however, they leave their prophetic sibling Mokoya behind. Will they be able to find peace without shattering their bond?
The Tensorate series is starting to gain traction and it promises a highly imaginative, non-conventional setting you don't want to miss out on. It's hard talking about this series without spoiling it for you, but rest assured that this story about family, identity and politics will captivate you with its rich language and complex world-building.
---
There are countless other series I wanted to add to this list! But I decided to go for a mixed bag that would appeal to all kinds of readers. There's something relevant, a personal favourite, something classic, something quirky and something new.
Which fantasy series would you have added to this list? Let me know in the comments! ☆*・°